MedicalToys.com Costume Department...
"I'm ready for my close-up, Nurse!"
Well, normally a "medical" professional does not tell someone that they should "break a leg!", however, the term is used in theater for a good luck statement to the actors, just as a play is about to begin... that's why we've been saying it quite a bit to our thespian friends. Seems that "One Flew Over the Cuckoo's Nest" by the late great Ken Kesey and that all time hip musical by Alan Menken and Howard Ashman, "Little Shop of Horrors" based on the 1960 Roger Corman movie, have been making a comeback on the local community theater scene.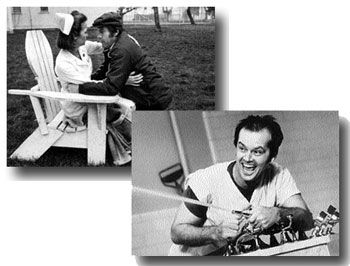 How could Nurse Rachad make more of a strong, commanding presence without her nurse's cap and crisp white uniform , while dealing with Martini and Taber running around in their patient's gowns? What would the interns do if they didn't have an institutional straitjacket to wrap up that crazy ol' McMurphy?

And at the shop, Seymour Krelbourn faithfully wears his labcoat as he feeds his starving "pets".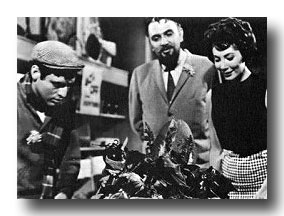 We are ardent theater and cinema buffs here at MedicalToys.com and we are always seeking, watching and collecting movies, both new and old that relate to our Nurse and Medical Fetishes.
We love them all.. regardless of their commercial value, as with that of "Nurse Betty" and "Dr. T and the Women", but also the quirky, cheeky B-rated (and often less!) of the likes of Roger Corman and others who have given us the inspiration which makes Nurses and Medical Fetish larger than life, so to speak. Some much older film classics such as "Night Nurse" with Barbara Stanwyck in 1931, carries through the message of our own sassy, quick thinking, tough Nurse on the ball!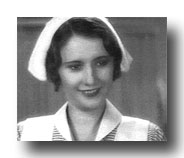 Television continues to plead our case, also! So many Medical programs, TV shows and specials, we can't even begin to name them all... but Ben Casey and Dr. Kildare were two of the "medical biggies" of their day! So next time you catch a rerun of St. Elsewhere or ER is on, or any of the other myriad of medical shows on TV, remember where you can get those great outfits, costumes and even a straitjacket to keep that unruly person in your life, so well behaved!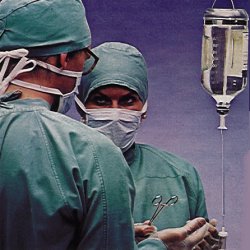 Return to MedicalToys.com Home
Go to the On-line Medical and Nurse Fetish Shop
Go to the Medical Fetish Library
Medical Toys' Nurses...
even more anal and enema freaks!

Here's more of the straight poop! We continue to add to our large collection of enema toys and anal play products! To compliment the Double Balloon Enema Nozzle, we now have the Single Balloon Enema Catheter. It's made of the same heavy duty latex as the ENDB2, but the ENB1 has only one inflating balloon internally with one pump to inflate it. The "balloon" section of the ENB1 is longer and inflates larger than the ENDB2's internal balloon. The Double Balloon style double balloon with its two pumps is one of our absolute favorites. Just attach either of the Balloon Enema Catheters to our new One Gallon Enema Bag Kit (includes hose, adapters and various tips) and you'll se why we have become such enema freaks! Hang it all on our handy chrome I.V. Stand (IVS) and experience the power wash of the century!

If the "Balloons" don't put wind in your sail, try one of our many other enema tips, like the Penis Style or Butt Plug Style, or our recently added Giant version of these! They are 2 12" by 8 1/2" enema tips in both styles, Penis and Butt Plug That'll get the some attention!

Our regular set of Enema Tips (ENTIPS) also works great, especially on the 2 quart Enema Bag (EN1) set. Or you may just want a quick "rinse" with one of our Enema/Douche 10 ounce syringe!
To really fill you up with a "quickie" we recommend the full 26 oz. rubber syringe douche . It's big, it's rubber and it squeezes 26 ounces of liquid up, up and away!

As we continue to add enema products, we also add more butt and anal toys, such as the Anal Dilator kit (ADILS) for rectal/anal dilation. These were originally designed way back in the early 1920's by a doctor for his patients with "tight sphincter muscle syndrome" better known today as a "tight ass" (sick joke, sorry!)

... butt seriously! We also added more butt toys so be sure to visit the anal play and insertables pages!
Just to give you an idea, the new metal butt plugs (BBP) we offer have a unique flexible rubber section, designed for long term play. It's so easy to wear you may forget it's there!

Enjoy!